Seone's Travel mayor sponsor and supporters are the best in the business – JC Travel Professionals wins the 2016 Australian Small Business Tourism Champion Award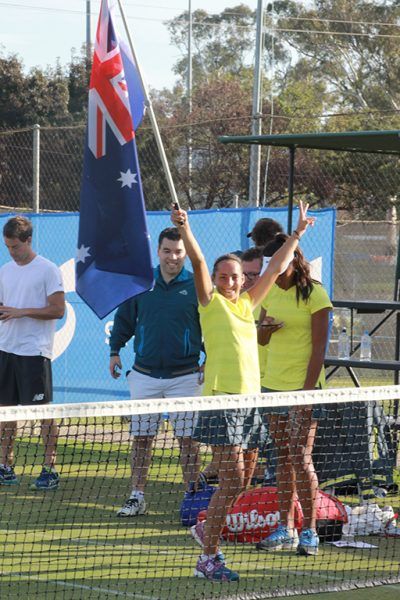 Seone Mendez trains extremely hard most days. She has great work ethics, loves to compete she is a great student of the game, listens to the advice given to her and looks for ways to apply the information given. Seone is quite a tricky player she loves to practice her trick shots.
Seone's dad Gabriel coaches her alongside High Performance Tennis Australia coaches.
Family time! Seone's father is a former professional soccer player for over 17 years, played internationally and represented Australia on many occasions. Seone's brother aspires to become a professional soccer player, following in dad's footsteps. Gian is currently playing in Spain, last but not least Seone's mum is her biggest fan and has been designing Seone's outfits since she was 6 years old..founder of LoveTennis.com.au since 2012.
Check out Seone's tennis world, results and current information through her Athletes page.
You can follow her on the Social Media: